Why a revolving gallery?
At the House of St John's, we focus on the art of connecting people.
We pride ourselves on providing a friendly and welcoming environment, where individuals can come together to network, share, and create, whilst improving their personal and professional connections.
Since we opened our doors in February 2022, we have been extremely fortunate to have worked with a variety of incredible organisations and individuals, and are excited to provide a means of showcasing their projects within our building.
Our revolving gallery – located in our beautiful, open plan events space – provides local artists and creators a platform to exhibit their projects to members of the House, as well as visitors and members of the wider community. Applications to exhibit in the gallery are open to all, for more info- please email hello@hosj.co.uk
What projects have you exhibited so far?
All Dressed up and Nowhere to Go is a photography project centred around the pandemic, by Joe Short and Dionne McCulloch. Joe, who has worked as a photographer, painter, and musician, teamed up with literary editor Dionne to explore the ways in which entertainers shifted their livelihoods in the face of Covid-19.
Their work, featuring a cabaret artist who took up roller-skating, a belly dancer who pursued climate activism and magician who began a fine art degree, brings to our attention questions of who we are when we are alone and what it means to invest in buried passions. The series aims to show the silver linings in adversity, promotes positivity moving forward into the future and most importantly, share that even when the audience is not present- we can still make connections with ourselves.
In June, we hung the We Get It: Scars for Life exhibition. Scars for Life is a thought-provoking photography and video project curated by the We Get It team, photographers Sophie Mayanne and Holly Webb and James Stapleton from Jooka Video Production.
Scars for life explores the physical and mental scars of cancer through photography. The project aims to create an all-immersive exhibition of photos illustrating powerful stories from a collection of survivors, the mental and physical scars they bear, and the bravery and pride these scars represent. Highlighting the beauty in embracing the scars that have enabled those with cancer to carry on living, this incredibly moving exhibition celebrates embracing life with, and beyond cancer- it celebrates Scars for Life.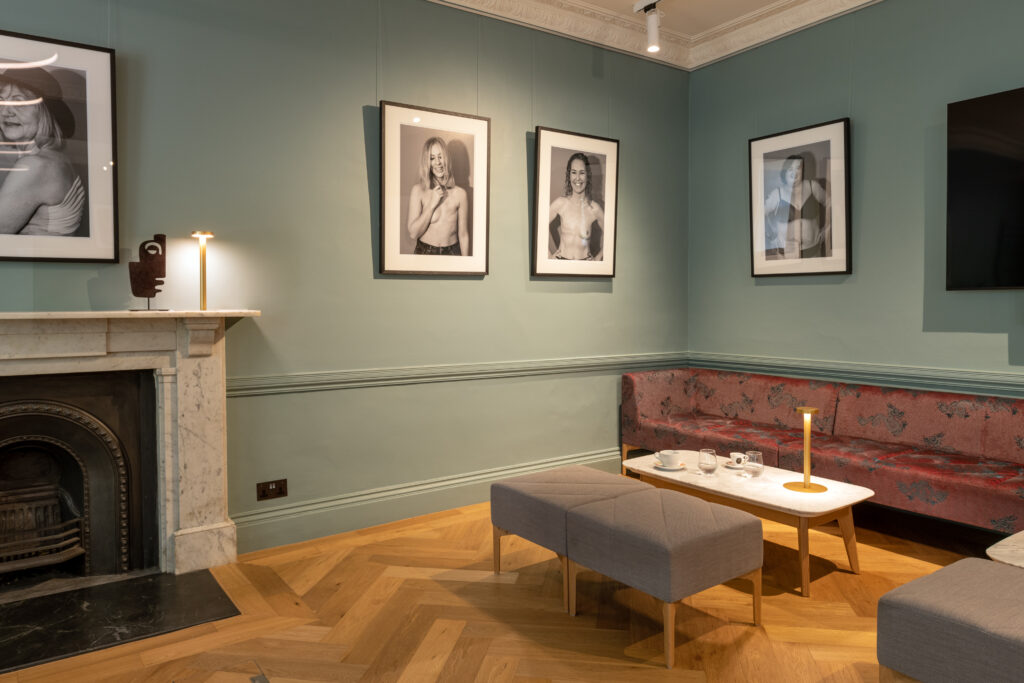 How can I book a viewing?
At the House of St Johns, we are very proud to have an incredible collection of powerful imagery in our building and are honoured to share these stories and concepts with the wider community. If you would like more information on how the House can support you and your business, or to book a viewing of our office, co-working and event spaces, visit our website- hosj.co.uk.